Drug: Afghanistan's Silent Enemy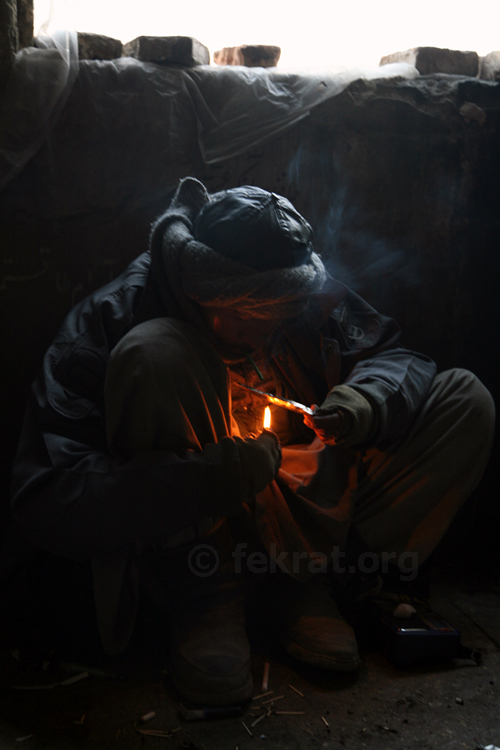 In this photo taken December. 22, 2008, a man inhales heroin in the abandoned Russian Cultural Center in Kabul, Afghanistan. The former cultural center is inhabited by drug users, despite being badly damaged by war. A U.S. Department of State report in 2009 estimated there are two million drug users in the country with at least 50-60,000 drug addicts in Kabul alone. Curbing the cultivation of opium poppies, which are used to make heroin, is the goal of a U.S. program that has doled out $80 million (54 million euros) since 2007. That includes the $38.7 million (26 million euros) the U.S. announced it is giving to 27 of Afghanistan's 34 provinces that either reduced poppy cultivation by more than 10 percent or became poppy-free this year.
Afghanistan is, as of March, 2008, the greatest illicit (in Western World standards) opium producer in the world, before Burma (Myanmar), part of the so-called "Golden Crescent". Opium production in Afghanistan has been on the rise since the downfall of the Taliban in 2001. Based on UNODC data, there has been more opium poppy cultivation in each of the past four growing seasons (2004–2007) than in any one year during Taliban rule.