Afghan Good Luck Wish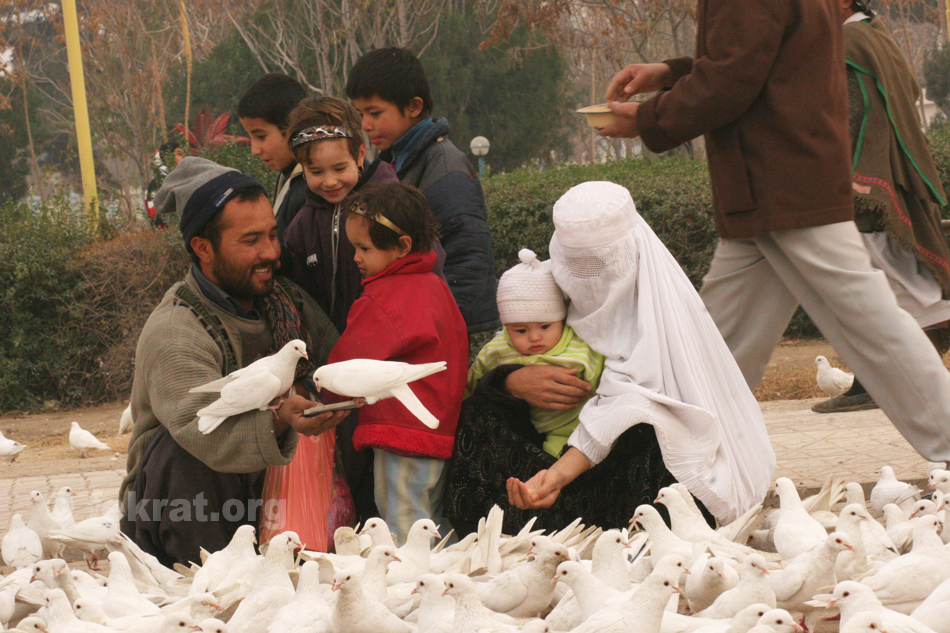 The Shrine of Hazrat Ali, the Fourth Caliph of Islam is home to thousands of white pigeons considered to be sacred. The spot is said to be so holy if a gray pigeon should join the flock it will become white in 40 days. Feeding these birds brings good fortune. Afghan families are traveling from different part of the country to go to the Shrine of Hazrat Ali for pilgrimage. This photos is a Grand Prize Winner and was selected as one of the best photographs among other photos in a photo contest called "Why Afghanistan Matters" organized by NATO.
Click Image to Enlarge.